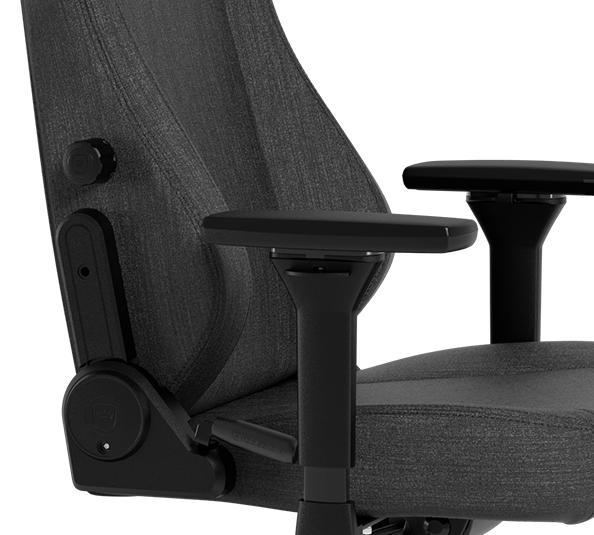 Innovative Fabric for Extra Comfort & Durability
This special edition has OEKO-TEX® Standard 100 certification, which means users can rest assured that their new Gaming Chair is free of any harmful substances. Not only that, but as the next gen HERO chair it is of course extremely comfortable, ideal for long gaming sessions.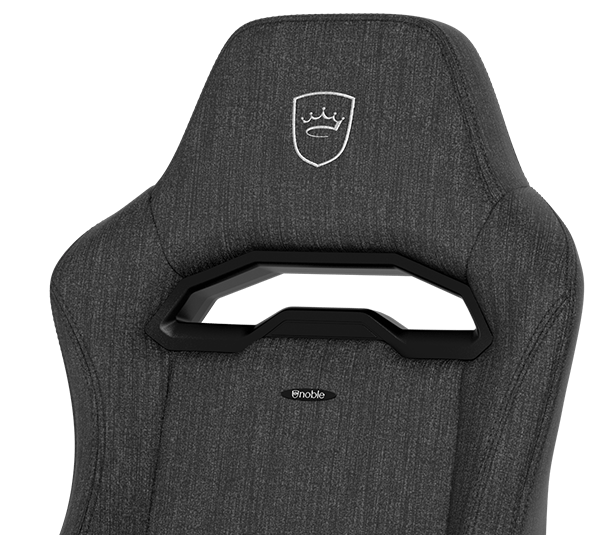 The Pinnacle of Comfortable Gaming Chairs
With well optimised ergonomics users can sit on their HERO BFS for extended periods of time and remain comfortable.
The design of the original HERO Series was developed by noblechairs with feedback from eSports professionals. As a result it became the uncontested leader in the gaming chair segment. This limited edition 2020 model goes even further, refining the design beyond the original.
The most obvious update in the design is the upper area of the HERO ST Gaming Chair Limited Edition - anthracite, where the 'eye' segment has been expanded. This gives this model a more dynamic look and also makes it easier to attach pillows.
Machine-Only Manufacturing
As with previous models, noblechairs has opted to bring the same premium-quality to the HERO ST Gaming Chair Limited Edition - anthracite. This is achieved thanks to an advanced machine-only manufacturing process, originally established for the creation of the famous ICON- and EPIC Series. As is the case in manufacturing for the automotive industry, specialised robotic arms forge the robust steel frame of the HERO ST Gaming Chair Limited Edition - anthracite. This ensures a durable construction - a characteristic for which noblechairs has become famous. Even the chairs' upholstery and coverings are cut and stitched using industrial machines, meaning that users can be sure they are getting the very best.
The Perfect Position for Every User
Your new noblechairs HERO ST Gaming Chair Limited Edition - anthracite can be adjusted to meet your precise requirements. Besides height adjustability, it also offers a convenient 'rocker' mechanism. This allows the HERO ST Gaming Chair Limited Edition - anthracite to be placed at up to an 11° angle and the backrest can be set from 90° to 125°.
Support for Head and Arms
4D armrests are a great addition to this chair. Their large design offers significantly more space for your arms and since they are fully adjustable, in four directions, users easily find their position of optimal comfort. Furthermore, the armrests include polyurethane, which ensures both a subtly textured surface but also just the right amount of grip.
Designed for Hard & Soft Flooring
The foundation of the HERO Series from noblechairs is the powder-coated base made from solid aluminium with five arms and specially designed castors. These 60mm castors consist of a Nylon core with a polyurethane coating that means they are both quiet as well as equally suited for use on both hard- and soft flooring. The Safety Class 4 gas lift has been designed in conjunction with the optimised base to offer support for up to a maximum load of 150 kg.