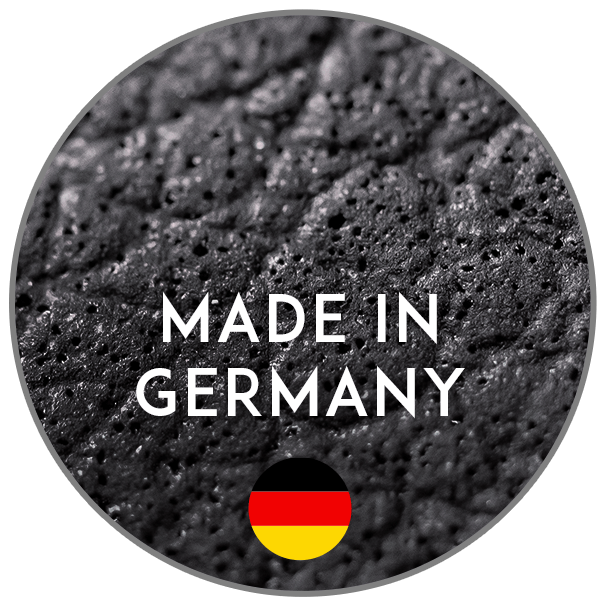 Innovative PU Leather for Perfect Seated Comfort & Extended Durability
Only raw materials absent conventional solvents and that are based on high-quality aqueous PU systems and finishings are used. Thanks to a remarkable chemical reaction that occurs during the manufacturing process, users are able to benefit from the presence of microfine pores that are formed within the material that are permeable to both air and water vapour. This property ensures a unparalleled comfort over extended periods of time. No matter how long you sit, the surface is designed to prevent sticking and discomfort. Moreover, the durability of the material is outstanding: Even after years the surface will still look good. The material is tear-resistant, durable, highly abrasion-resistant and easy to clean.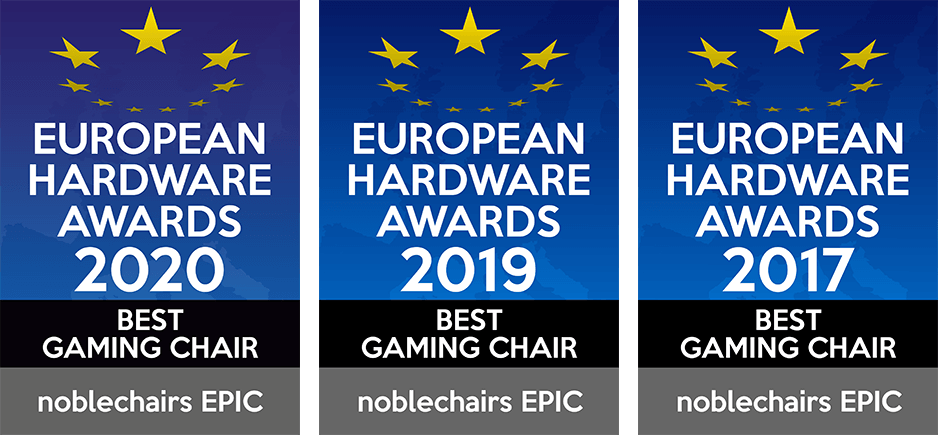 The noblechairs EPIC is the Best Gaming Chair of 2020, 2019, 2017!
At Computex 2020, 2019, 2017 in Taipei (Taiwan), the European Hardware Association awarded the coveted European Hardware Award in the "Best Gaming Chair" category to the EPIC series from noblechairs and thus crowned the excellent series with the sought after crown.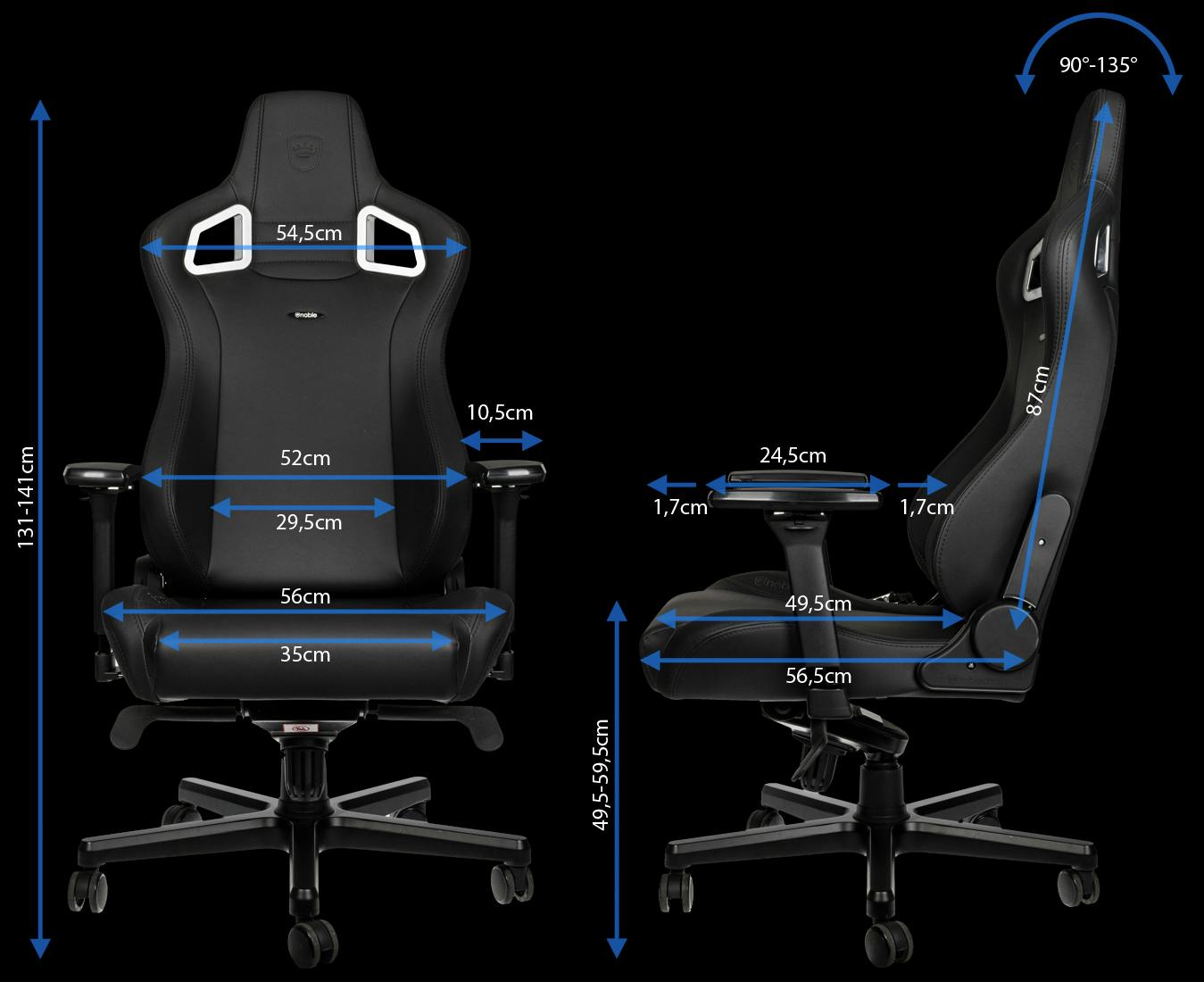 Elegant Gaming Chair with Innovative Imitation Leather Cover!
The EPIC Black Edition gaming chair from noblechairs combines a revolutionary new PU leather cover and elegant design with the ergonomic sitting position of an office chair. As a gaming chair for enthusiasts, gamers and power users, the chair from noblechairs is far more than just an ergonomic office chair in the design of racing car seats. The backrest cover is also made of high-quality PU leather for optimum durability. With its micro-fine pores, it also ensures users remain cool and comfortable even over extended periods of time.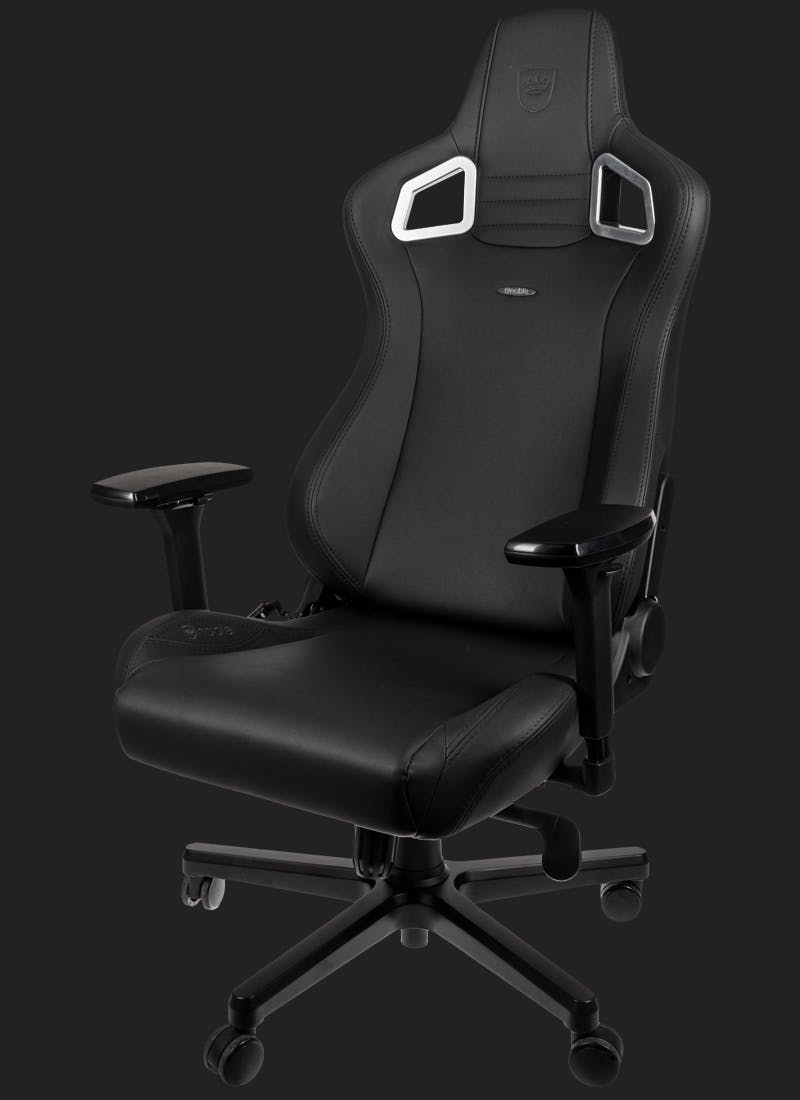 Attention to Detail
The black stitching at the seams and on the backrest was woven with extreme precision thanks to the use of industrial embroidery machines. The EPIC gaming chair's distinctive and immediately recognisable looks are enhanced by the addition of a discreet oval-shaped aluminium plaque with the noblechair lettering at shoulder height and a stamped logo at head height, rounding out the attractive design of this gaming throne.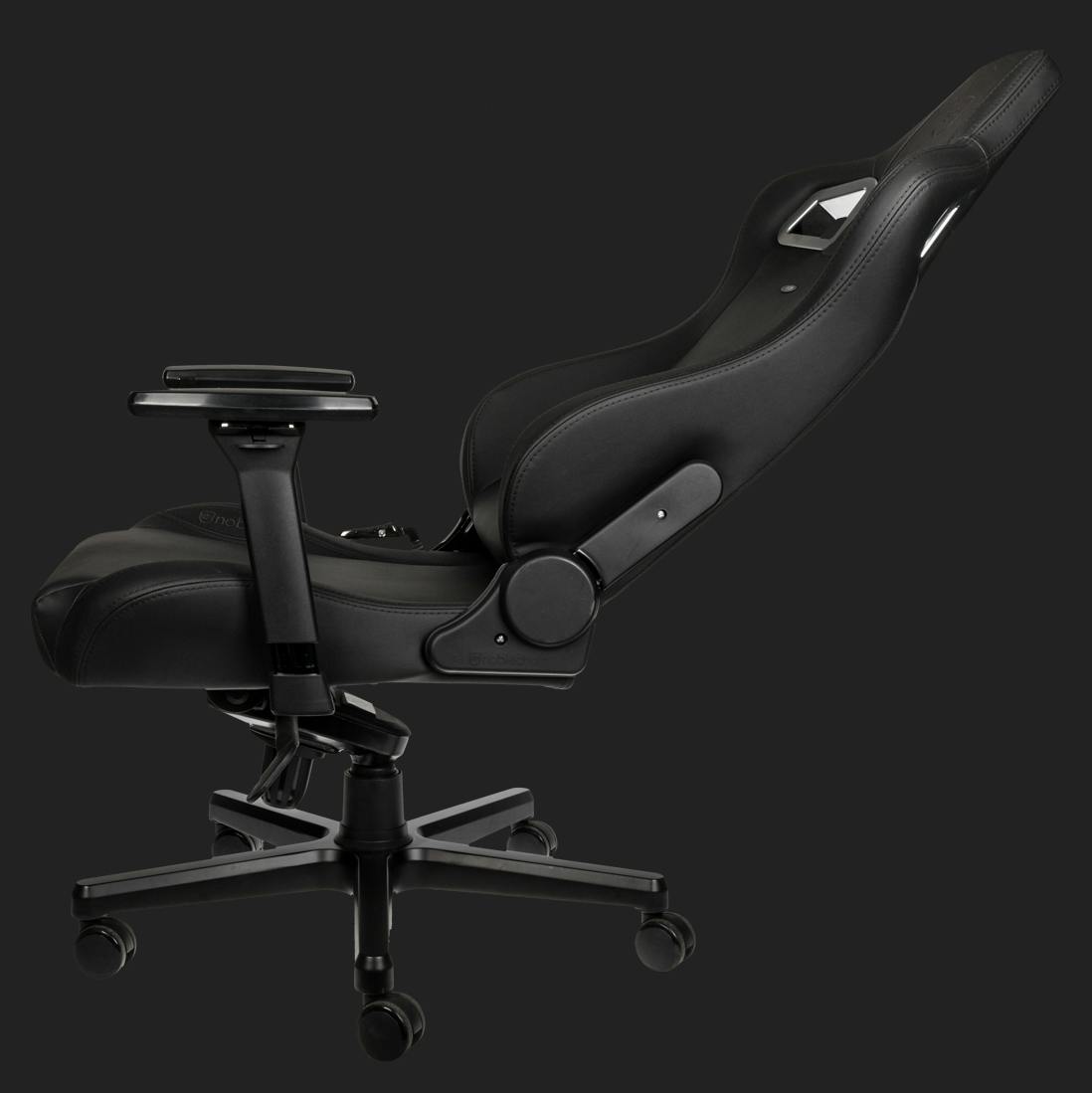 Pure Ergonomics: 4D Armrests, Height Adjustment and Rocking Mechanism
In addition to the high breathability of noblechairs, the multitude of adjustability options of the gaming chair are the main reason why, once you've experienced the comfort, you'll be hard-pressed to tear yourself away from it. The chairs of the EPIC Black Edition series are adjustable by 10 cm in height. In conjunction with the adjustable rocker mechanism, this allows the seat to be reclined along with the backrest. The end result is a chair where nothing stands in the way of perfect ergonomics while gaming!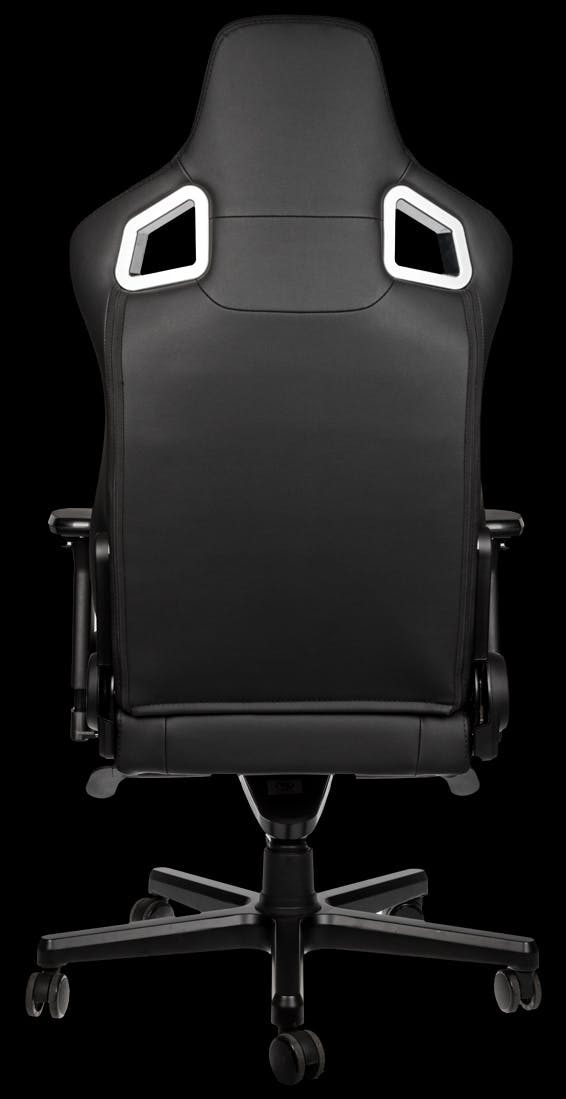 The optimum position for every occupant
The new upholstered 4D armrests of the noble chairs are adjustable in four dimensions, so that the optimum position can be set for each user. The high backrest can be adjusted to a position of 135°.